Contact Us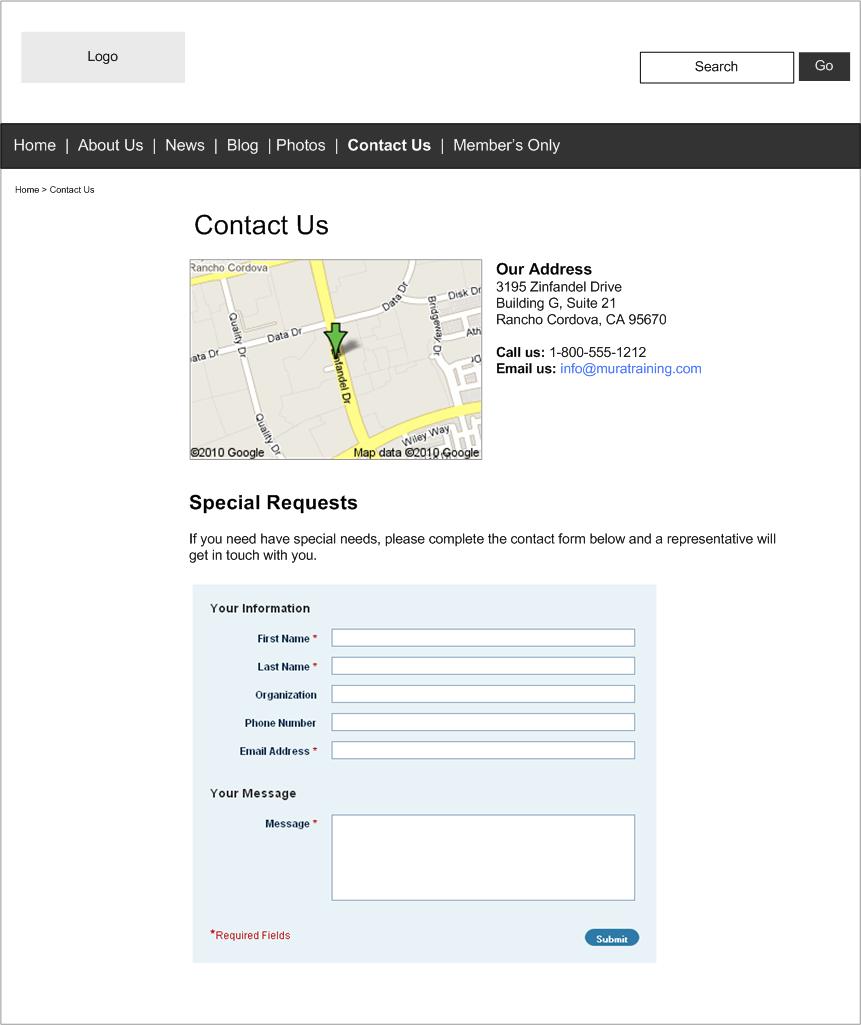 Page Feature Requirements
Google Map

A Google Map of the address should be embedded into this page next to the address content.

Contact Form

A contact form should be present on the page to allow users to submit a special request message to the company.
Once submitted, the user should receive a confirmation message on screen.

"Thank you for your submission. We will be in touch with you shortly."

User submissions should be emailed to info@widgetcompany.com
User submissions should also be collected in a database for later review and exporting.