Members Only: Landing Page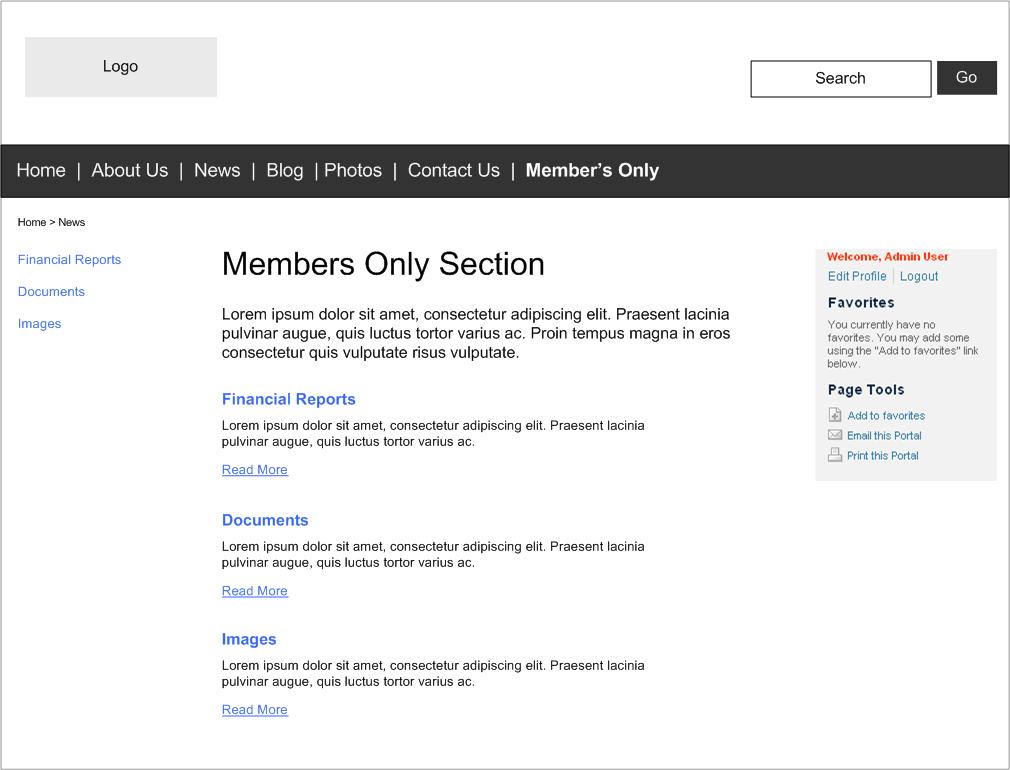 Page Feature Requirements
User Profile Recognition

Users that successfully log into this section should be able to edit their profile and log out.

User Favorites

While in this section, users should be able to add pages to their favorites list.
This list should be persistent while they are logged in and within the Members Only section.