News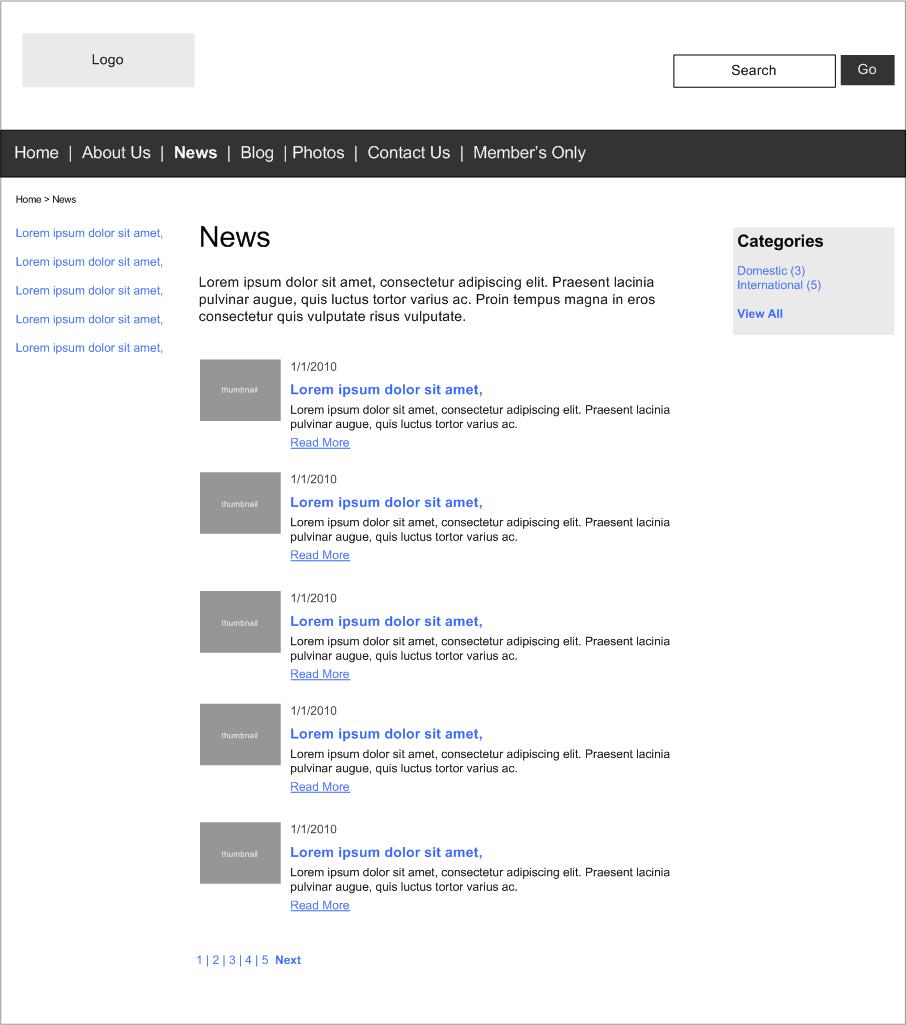 Page Feature Requirements
News Listing

Display the most recent news items in a list based on news release date (most recent on top).
Display date, title, thumbnail (if available), summary and link to full story for each news item.
Display 5 items per page.

News Categories Feed

Display a filterable list of news categories in the right margin.
Display the number of news items within each category.
Selecting a category should display the news items within that category.