Front End Editing
When logged in as a content manager, there are a couple of ways to edit content. On the Front End Toolbar, hovering over Edit will reveal the front end editing options: Full Edit, and Quick Edit.

Full Edit
The Full Edit feature launches a modal window which contains the same Edit Content screen found in the back end admin area.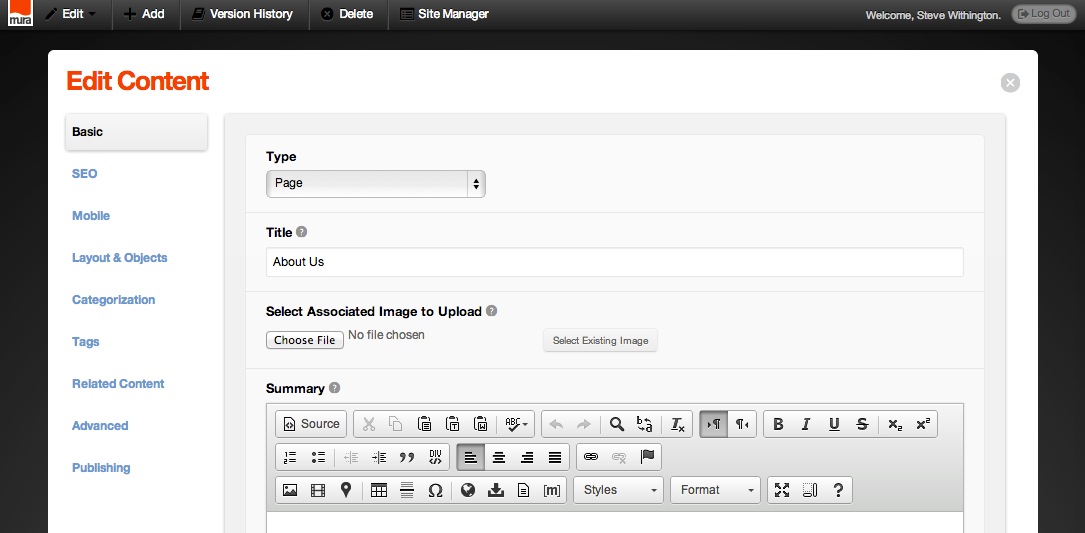 Make your desired changes, then scroll to the bottom and click Publish when finished.
Quick Edit
The Quick Edit feature allows content managers to make minor edits to either the page title or content body area.

When you click Quick Edit, a blue Save button should appear on the front end toolbar. After your changes have been made, hover over the Save button and select your desired option.